Welcome to the official website of Gretchen Hidell. I have a variety of services that I skillfully provide for my clients. I have studied the art of Intuitive Astrology for 35 years. How did I become an Astrologer? Both my mother & grandmother had interest in this subject; my mother even started buying me Dell Astrology books when I was just 12yrs old. I had always viewed it as a hobby, often doing charts for friends & family and after receiving much encouragement, I started doing readings for people professionally. In addition to my extensive knowledge in astrology, I also use my intuition to guide a reading. I often have prophetic dreams and am clairvoyant, clairaudient, & clairsentient, meaning I see, hear and sense energy. I will often have "visions", about missing person cases, medical issues, and remote viewing – using these skills to guide/counsel my clients.
Many times during a reading, there will be a pattern that will be discovered in a person's life that may not be serving them. I have the skills and training to guide my client through their own healing experiences. Life Coaching and Therapeutic Hypnosis are wonderful tools to assist someone in forming healthy strategies, have better relationships, increased confidence, achievement of goals, master public speaking, etc.
The body wants to heal! As a certified Reiki Master, I will work with you to assist the body to return it to it's own natural state of balance & well-being. I am certified in both Usui (traditional Japanese), Sechiem (Egyptian) Reiki, & chakra clearing. During a typical Reiki session I will utilize healing stones & crystals, aromatherapy and sound healing techniques.
I am a Non-Denominational Ordained Minister and can assist you by officiating your marriage, commitment ceremonies, or house blessings.
Did you ever feel like the energy in your home is stagnant? I offer Feng Shui and energetic-space clearing of homes and businesses. I can come to your home or business, typically when there is beneficial planetary aspects/lunar phases that is best for this type of work, and perform a ritual/blessing to clear away old and/or negative energy.
I teach classes on these subjects and I am available for parties & events!
References are available upon request.
Please feel free to give me a call or send me an e-mail if you would like to discuss the next step in your healing journey!
Namaste! ~Gretchen A. Hidell
"Readings that Run Deep"
#(802)-999-4677 call/text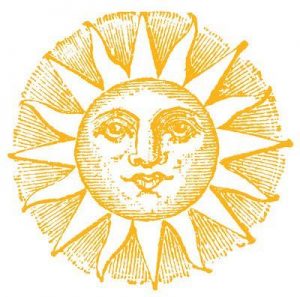 ---